Wedding DJ Advice: Father Daughter Dance Songs
The Father and Daughter Dance at your wedding is definitely one of the most touching moments of the day. Choosing the right song can be tough. You need to capture the perfect emotion for this special event. Here are a few suggestions of great Father Daughter Dance songs for you.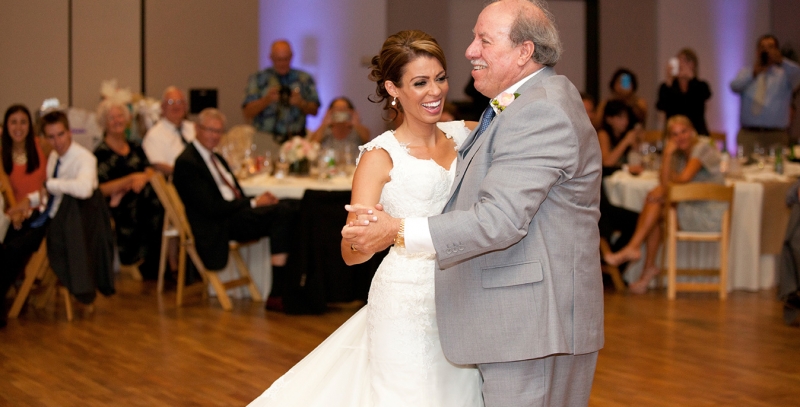 "I Loved Her First" by Heartland has great lyrics and a touching message. It's almost like this song was written for the Father/Daughter Dance!
Tim Mcgraw's "My Little Girl" is a powerful country song and perfect for a Daddy Daughter Dance.
The Temptation's "My Girl" is a classic Motown tune and fits perfectly for the Father/Bride Dance.
The most popular Father/Daughter Dance song is Bob Carlisles' "Butterfly Kisses".
Another great go-to classic song is Paul Simon's "Father and Daughter". This song has a great groove and is slightly more upbeat.
"In My Life" from The Beatles is another excellent choice for a Dad and his Daughter.
Another classic song that is perfect for the Father Daughter Dance is "Unforgettable" by Natalie and Nat King Cole.
"Isn't She Lovely" by Stevie Wonder is a great pop-r&b song from the 70's. Lovely indeed.