Featured Wedding Vendor Spotlight: Mink Photography
Today I sat down for an interview with Alicia Mink of Mink Photography to discuss wedding photography and how she can help you out on your wedding day. Be sure to check out her awesome photos at the bottom of the page!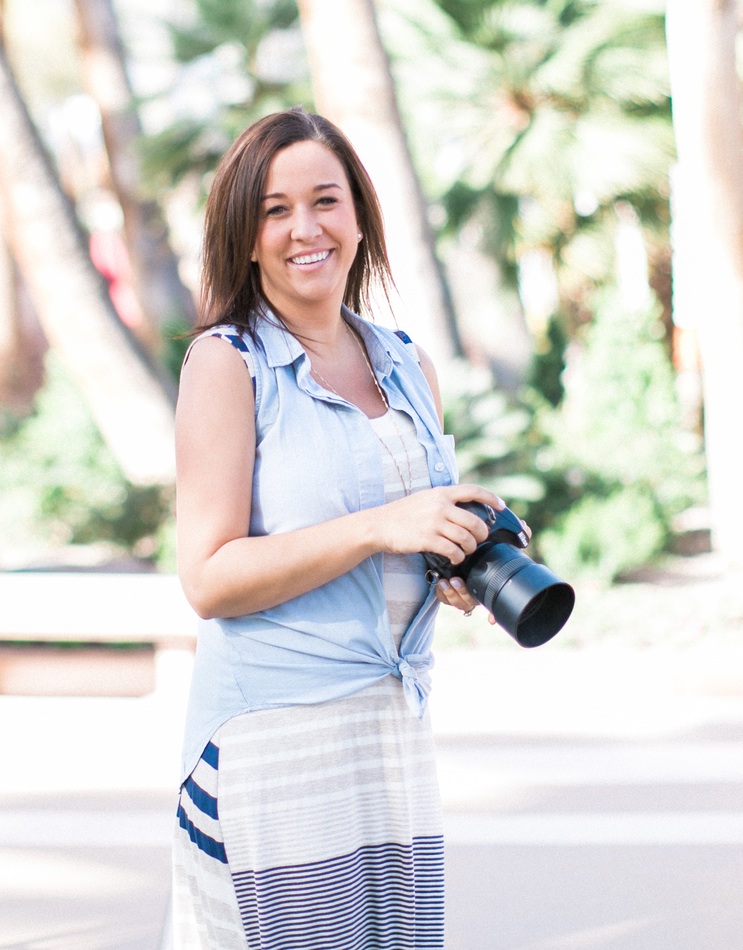 I'm a wife, a momma, a dog-owner, and I love new adventures! With a BFA in Photography, I am addicted to gorgeous light and unique compositions. I am so blessed to do what I love and I feel honored to share your special day with you. I like to keep things simple and fun, allowing my couples to truly be themselves in front of the camera.
If you like what you see in my portfolio, then you're going to love your images. I believe every photograph I capture should be magazine worthy. I can't wait to hear everything that you have planned for your special day! Let's have coffee or grab lunch, let's create something beautiful. 
What common mistakes do you see couples making during the wedding planning process?
I'm not going to lie, many of my couples are very on top of it when it comes to wedding planning by the time I sit down with them! However, I think the most common mistake would be that couples don't hire, at minimum, a day of coordinator. A wedding coordinator will give them peace of mind so that they can enjoy the best day of their lives. I often see that when couples don't invest in a coordinator, they are more stressed and less likely to enjoy every moment of the day. Sure, most venues have great coordinating staff, but to have someone with you for every detail will ensure a stress free wedding day!
What's the best tip you have for a couple planning a wedding?
Oh boy, this is a tough one because I have so many! The best tip I could give couples in search of their perfect photographer is to meet them in person before booking them (and DO NOT just hire a friend to take photos)! It's best to narrow your search to two or three professional, experienced, photographers who's style and approach is what you'd like to see out of your wedding and meet them in person!
The photographer is one of the most personal vendors they'll choose for their wedding day because we are with them every step of the way leading up to the wedding, following them all day at the wedding, and keep in contact even after the wedding about prints and photo delivery. I can't stress enough how important it is to clique with your photographer and get along with them (which is hard to do through email). If you're uncomfortable with your photographer it will show through in your photographs, which is how you will relive all of your moments from your engagement and wedding. If you meet your potential photographers in person you can really get an idea of their true personality, their process, build trust, and get all of your questions answered.
What don't couples know about Wedding Photography that they need to know?
If there was one thing I'd like for couples to know about wedding photography that they don't see, is all of the prep and post production care that the best wedding photographers take care of for each wedding. It's so much more than showing up on the day of and snapping a few images. Some of the best wedding photographers educate their clients on how to have a perfect engagement session or what to expect on the wedding day.
There's so much prep that we do to ensure successful and stress free wedding photography for our couples. We prep them for an engagement session, we create timelines, we work with coordinators to ensure everyone is on the same page, we have a questionnaire where couples fill out family shot lists for formals and requests, we shoot with backup memory cards and have additional gear waiting for emergencies, we post sneak peeks online for them to see the next day, I go through the entire wedding day and edit the best and ensure skin tones are perfect, I have taken classes solely about wedding photography, and the list could go on. I wish couples could see how much we love them and how much time we spend to make sure they receive beautiful images from their wedding day.
What questions should couples be asking you about your services that they don't know to ask?
Number one question they need to ask is, are their digital files included in the wedding collection that they are interested in. I have seen it time and time again. A couple thinks they are getting a great deal but don't realize that the photographer they chose, charges for every download. I've heard of couples getting charged an extra $600 after the wedding because they did not realize that the files were not included!
Couples also need to ask things like, how many images can they expect from the wedding in the final gallery, how long will they have access to their images, do they have insurance, ask them about their style (do they work mainly in natural light, are they posey, are they lifestyle?), do they use one or two cameras, do they have back up gear, what do they do in an emergency situation if they can't be there, will they be your actual photographer on the day of or will it be an associate, what's their favorite wedding moment, and when will you get your photos. Asking these questions can help ease your mind when choosing a photographer 🙂
What's the most unusual or memorable wedding you ever did?
The most unusual wedding I have done would be my VERY first wedding, I remember it like it was yesterday. When photographers are first starting out they aren't usually given the most glamorous or beautiful weddings but hey. practice is practice and any chance I could take to get better on my own I was willing to do anything!
Let's start with saying that this bride and groom were very sweet, it was brides third marriage and wanted something small. Well, I showed up to an apartment complex about an hour earlier than start time to check it out. Their backdrop was a parking lot, the bride was cooking her own food, the wedding started three hours late and there I was working for free. Moral of the story is any photographer had to start somewhere to get to where they are today and we haven't always had the best weddings in our pasts. I will say, I have enjoyed every minute of the hustle to get where I am and have met some of the most AMAZING couples! So thankful 🙂
Do you have any other reasons that engaged couples should book your services for their wedding? What makes you stand out from your competition?
I know many great photographers, they take gorgeous pictures and are friendly. What makes our service more unique is that I really build off personal connection. I (unless there's a very different circumstance going on) will not book any couple without meeting them or at least a skype/phone conversation. I take my clients out for coffee, bring them a "thank you for sitting down and chatting with me gift", and always answer e-mails within 30 minutes (unless I'm sleeping at night of course). When we shoot the engagement session we use that to get to know our clients and how they interact. I believe that building a personal connection establishes trust and in general makes our couples more relaxed in front of the camera.
The photographer is one of the most personal vendors of the day. We will be following you around, there when you see your fiance for the first time, with you from the very beginning starting with an engagement session. By establishing these we are able to get some amazing candid and relaxed images so that you can just enjoy your day while we take care of getting you amazing photographs. After all, the images from the wedding are what you will have to remember it by! Photography isn't my job, it's my everything. Capturing moments in time for my couples is something I am so insanely passionate about. Which is something I hear my couples comment on about me every shoot and wedding!