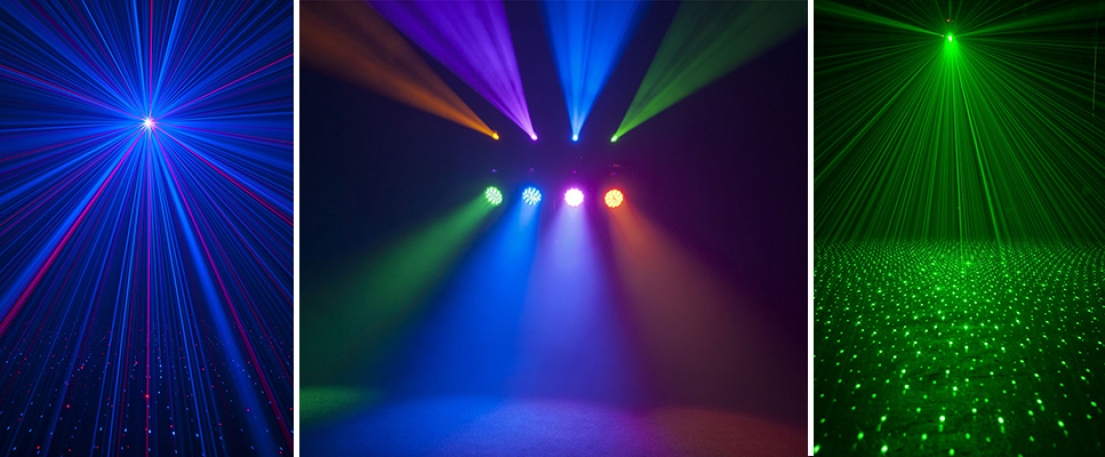 Dance Floor Lighting
The Dance Floor Lighting Package includes L.E.D. lights that blanket the dance floor in colors and change to the beat of the music. These Dance Lights have more than 15 different colors. This definitely creates more of a "club" feel at your wedding reception. Use these lights to spice up the dance floor during the open dancing portion of your wedding.
The Dance Lights can also be made to stay one color, so we can give your first dance a color "wash". Blue, Green, and Red lasers are also included. Effect Dance Floor Lighting is an easy way to create that "party" atmosphere while your guests are out on the dance floor.
Showcase DJ is proud to use American DJ and Chauvet effect lights. Wedding Reception Uplighting is also available.