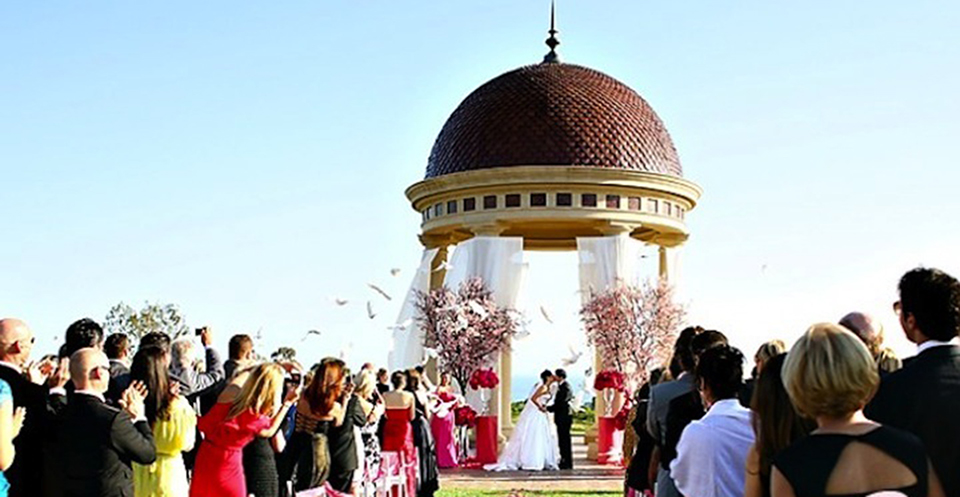 Wedding Ceremony Music and Sound System
Showcase DJ can provide a second sound system for your wedding ceremony. This system includes:
Professional Sound Equipment
1000 Watt Powered Speaker
6 Channel Mixer
2 Wireless Lapel Microphones (1 for the officiant and 1 on the groom to pick up bride and groom vows)
One hour of music (30 minutes pre-ceremony music & 30 minutes for ceremony)
This is a great option for those who are having their ceremony outside or with a large audience. The wireless microphones ensure that everyone can experience every word your wedding ceremony. The beauty of using 2 wireless lapel mics for the ceremony is that there are no microphones in your photos! I use Sennheiser Wireless Lapel Microphones for top-quality sound at your wedding ceremony.
There is nothing worse than going to a wedding ceremony, only to find that you can hear the officiant just fine but you can't hear the words the couple says to each other. You don't need to worry about that anymore! I've got you covered.
I work closely with your wedding planner or wedding coordinator to get the timing of the ceremony just right. I also have a quick pow-wow with your officiant before we begin, just to make sure we are on the same page.
A fantastic option for both the prelude music and ceremony music for your wedding is The Vitamin String Quartet. They are a string quartet that covers basically any song you've ever heard of! From classic rock, to jazz, singer-songwriters, new pop hits, and beyond. Be sure to check them out if you are looking for something unique at your wedding ceremony.
Showcase DJ provides wedding ceremony services in all of Southern California. If you are looking for a ceremony sound system for your wedding in Orange County, Los Angeles, San Diego, or Temecula, contact Showcase Wedding DJ Services today!
[contact-form-7 id="40″]